MindTex 2 in Beta
Posted on 05/14/2015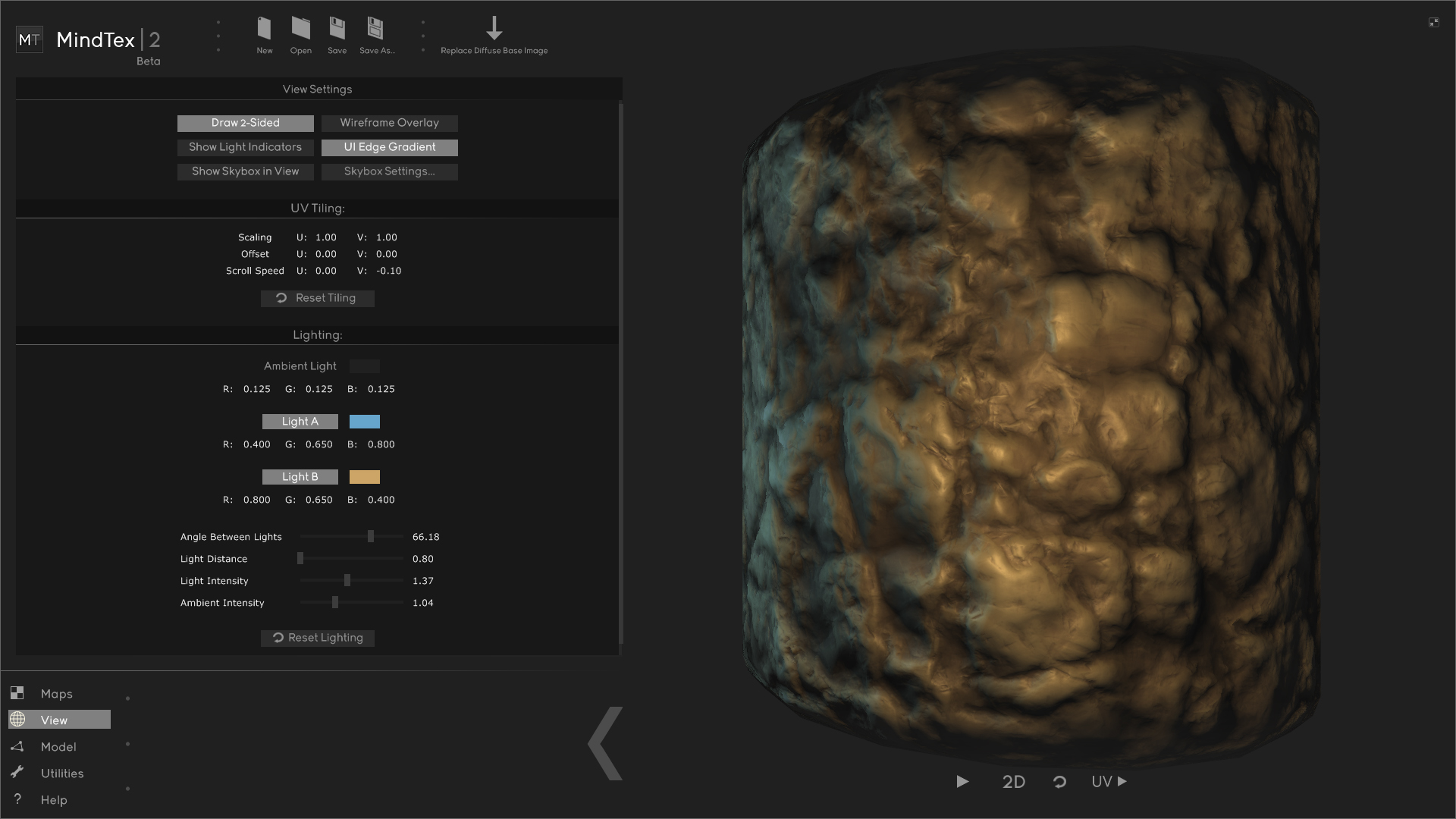 MindTex 2 Now In Beta!
MindTex 2 is now in beta, open to anyone who has purchased a license or wants to take it for a trial run. Download it here!.

If you've purchased on Steam, simply opt into the beta by Right clicking -> Properties -> Betas -> Select 'beta' from the drop down and it should update.


What's new (Overview):

Reimagined Interface - MindTex 2 features a completely overhauled user interface to allow for more flexibility, designed specifically with future updates in mind...and yes, the window is resizeable!


Increased Stability - Rewritten from the ground up, MindTex 2 was redesigned for future extensibility and increased overall stability


Better Results - With its redesigned core, MindTex 2 now produces even better results with performance and quality that scale better with larger texture sizes


Additional Maps and Parameters - In addition to a ton of added generation parameters and features, MindTex 2 also now allows for generation of Reflection Masks and Gloss Maps with the same powerful simplicity as always
FAQ:
What will it cost? - After much deliberation, I've decided to simply release MindTex 2 as a free update for everyone who has purchased the original. I have not yet decided 100% on a final price point, but it will be very close to (if not the same as) the current price for anyone who has not yet purchased a license.


Will it be compatible with the previous version? - As of right now, MindTex 2 uses a different file format for saving projects and is not compatible. This is because, at its core, the versions work differently. I will be working on getting a project upgrade feature ready, but it is not yet in as of the time of writing.

Please send any additional questions, suggestions, feedback, or bug reports to: support@frozenflamecorp.com. I'll try to update the FAQ as questions come in. Thanks!