MindTex: Inexpensive Normal Map Generator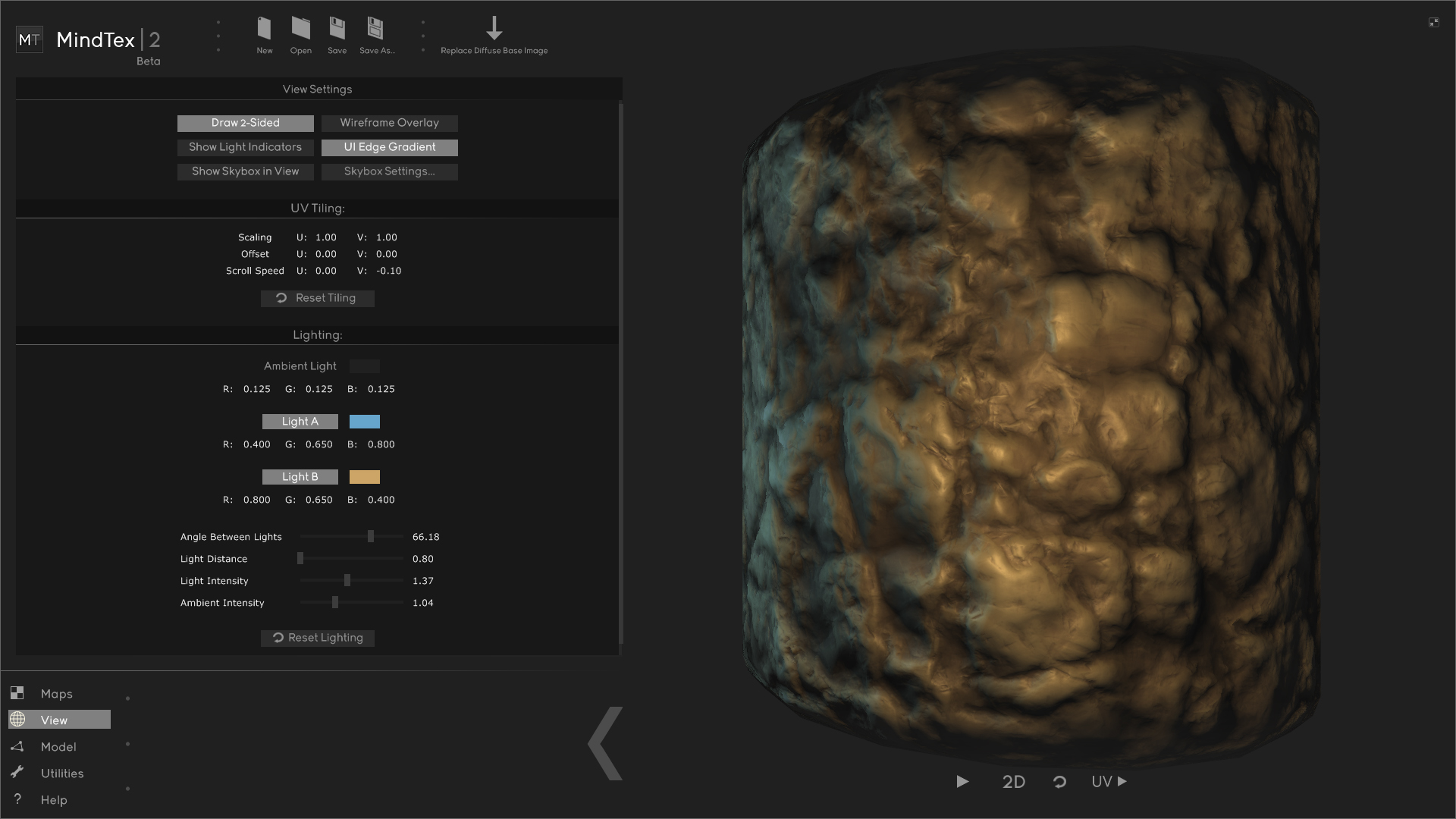 MindTex 2 Now In Beta!
MindTex 2 is now in beta, open to anyone who has purchased a license or wants to take it for a trial run. Download it here!.

If you've purchased on Steam, simply opt into the beta by Right clicking -> Properties -> Betas -> Select 'beta' from the drop down and it should update.


What's new (Overview):

Reimagined Interface - MindTex 2 features a completely overhauled user interface to allow for more flexibility, designed specifically with future updates in mind...and yes, the window is resizeable!


Increased Stability - Rewritten from the ground up, MindTex 2 was redesigned for future extensibility and increased overall stability


Better Results - With its redesigned core, MindTex 2 now produces even better results with performance and quality that scale better with larger texture sizes


Additional Maps and Parameters - In addition to a ton of added generation parameters and features, MindTex 2 also now allows for generation of Reflection Masks and Gloss Maps with the same powerful simplicity as always
FAQ:
What will it cost? - After much deliberation, I've decided to simply release MindTex 2 as a free update for everyone who has purchased the original. I have not yet decided 100% on a final price point, but it will be very close to (if not the same as) the current price for anyone who has not yet purchased a license.


Will it be compatible with the previous version? - As of right now, MindTex 2 uses a different file format for saving projects and is not compatible. This is because, at its core, the versions work differently. I will be working on getting a project upgrade feature ready, but it is not yet in as of the time of writing.

Please send any additional questions, suggestions, feedback, or bug reports to: support@frozenflamecorp.com. I'll try to update the FAQ as questions come in. Thanks!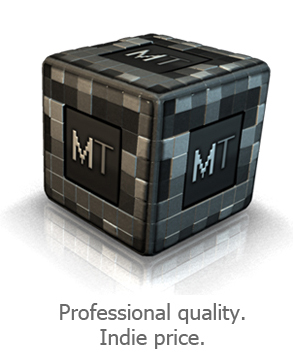 Overview
MindTex is a normal map generation utility for game developers and 3d professionals alike. Built to rival the competition in quality without the steep price, whether you want to generate a normal, height, specular, self-illumination, or occlusion map, you can easily do it in seconds flat from a single source texture with MindTex.

Integrating MindTex into your 3d content pipeline will save you substantial amounts of time, money, and effort, allowing you to focus on what is really important: building immersive worlds and making your ideas a reality.
Features
MindTex takes a diffuse, normal, or height map as an input texture and generates a normal, height, specular, self illumination, and/or ambient occlusion map. A variety of settings are offered for each map type, allowing you to fine-tune the generated results.

MindTex also offers a 3d preview with a variety of options. You can tweak lighting parameters to simulate the environment in which your texture will be used, pick the model (standard or custom) that your texture will be applied to, change the UV tiling on said model, and pick which maps will display in the 3d view.

MindTex additionally includes a map export settings control panel which allows you to specify which maps will export when you click "Save All" as well as how the final maps will be generated. The map generation options are applied on a per-pixel basis, allowing you to quickly and easily do things like store a grayscale map in the alpha channel of an RGB map or bake ambient occlusion into the diffuse texture on export.

Last but not least, for those big projects, MindTex includes a batch processing-and-export feature. Accessible with a GUI through the tools menu as well as via command line, this feature makes generating normal maps for a large collection of textures simple and automatic.
System Requirements
OS: Windows 7, Windows Vista, or Windows XP (32 or 64 bit)
DirectX: DirectX 9.0c
Video Card: Shader Model 2.0, 256mb+ video memory
Screen Resolution: 1280x720 or greater

Note: Internet access is required to use the trial and for activation. If you have problems with this, please check your firewall. Additionally, please make sure you have the latest drivers for your video hardware before using MindTex (quick links: nVidia, ATI, Intel)
Trying/Purchasing MindTex
MindTex is currently being sold for $14.99. Whether you'll be buying a license or want to evaluate MindTex free for 30 days, click here to download it. When you're ready to purchase a license for your copy of MindTex, simply click here to shoot us an email, or click here to purchase on Steam.
or
[Email us to get your license!]
or...